We are for the story "happily eve after!"
Wedding Boutique Fiancee is a multi-brand bridal boutique, in which are presented unique, incredible, exclusive wedding dresses from European designers after world's fashion shows. We guarantee that in Latvia there is no similar dresses.
Wedding Boutique Fiancee begins its history in 2009, when for the first time the doors opened in the Riga's center in a very beautiful and quiet place – Berga Bazārs. And it is not by chance, because the representatives of the Italian brand Atelier Aimee themselves chose this place and participated in the boutique opening.
The boutique is the only ambassador of the famous Italian brand Atelier Aimee Montenapoleone and the only representative of the famous Spanish brand Matilde Cano.
In addition to the bridal look, we also offer wedding accessories, veils, gloves, boleros et all.
Our purpose is always the same – to fulfil the dreams of the most beautiful brides!
Our mission is to emphasize the uniqueness of each bride, to highlight the individuality and dignity by creating a unique bridal look.
To see how you smile and how your eyes are shining is the greatest value for us!
We want the choice of wedding dress to be a holiday for you! We will do everything possible for your Happiness!
We look forward to see you in our boutique!
With love your Fiancee!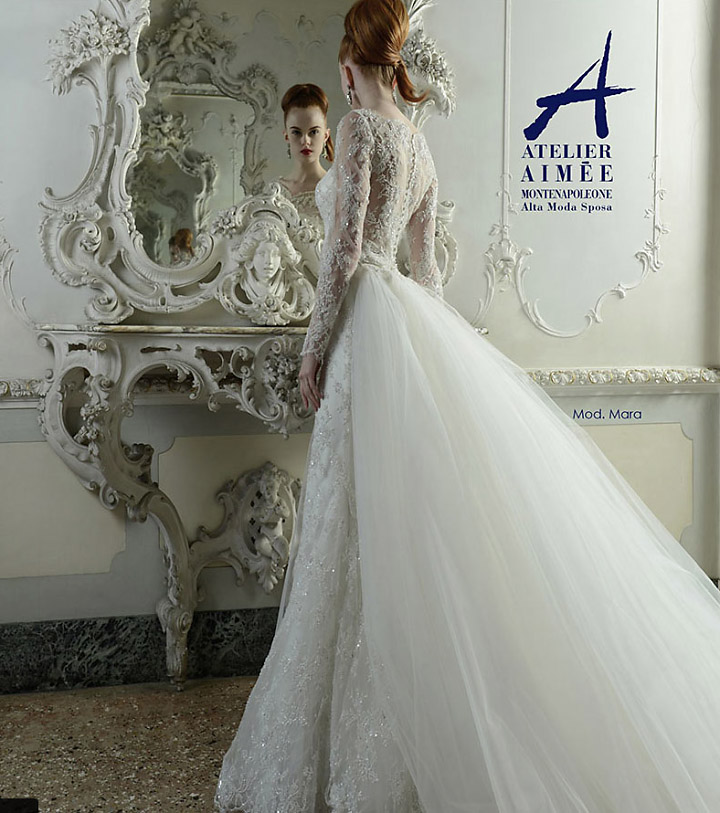 Exclusive dresses from Italy and Spain


All the silhouettes of wedding dresses